mar 13, 1971 - Carsploitation
Description:
A broad exploitation genre, Carsploitation films typically involve extended sequences of a wide variety of cars as they race and crash. As many films include extended sequences of car chases and fiery wrecks (the "car falls off cliff and subsequently explodes" is a favorite) Carsploitation films themselves often involve a plot focused around car racing or some other form that will allow the film to center around vehicles. Some examples of this genre are "Vanishing Point", which jump-started the genre after its release in 1971, "The Cars That Ate Paris", "Death Race 2000", and "Mad Max".
(Image: Poster for "Vanishing Point". 20th Century Fox. 1971.)
Added to timeline: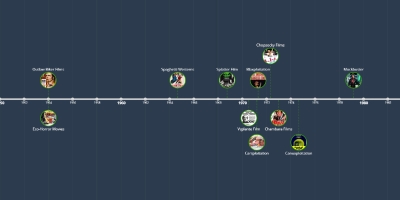 The Many Types of Exploitation Films
An exploitation film is a film that attempts to profit by fo...
Date:
Images: