aug 30, 1974 - Canuxploitation
Description:
In 1974, the Canadian government introduced a score of tax breaks to help jump-start the Canadian film industry, which, at the time, was borderline nonexistent. Though this period brought about the rise of a number of high-quality movies, many filmmakers used the tax breaks to churn out large numbers of low-quality, low-budget movies. Many American filmmakers also chose to make their movies in Canada at this time. A few examples of films in the "Canuxploitation" genre are "Scanners", "Dead of Night", "My Bloody Valentine", "Prom Night", and "Videodrome".
(Image: Poster for "Deathdream" in release as "Dead of Night". Grindhousedatabase.com. Quadrant Films. 1974.)
Added to timeline: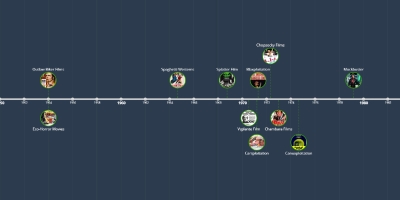 The Many Types of Exploitation Films
An exploitation film is a film that attempts to profit by fo...
Date:
Images: