may 23, 1965 - Head Start
Description:
Part of the federal war on poverty, is a compensatory education program designed to help 3- to 5-year-old disadvantaged children enter school ready to learn.
Begin in 1965, the two major goals of the program:
(1) to stimulate the academic achievement and development of low-income preschoolers and
(2) to educate and involve parents in the education of their children.
Added to timeline: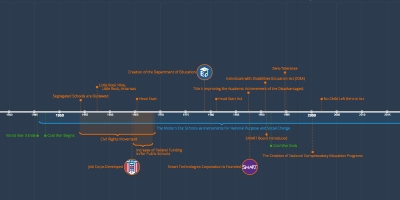 The Moderan Era
A time line recounting major historical events domestically ...
Date: