apr 21, 1971 - Blaxploitation
Description:
The "Blaxploitation" genre began in 1971 with the theatrical release of "Sweet Sweetback's Baadasssss Song", which was written, directed by, and starred Melvin Van Peebles. This film tells the story of an oppressed black man and his fights with and escape from the corrupt white authority. The film spawned scores of other films with similar elements, typically involving black characters overcoming the white authority through cunning and violence. Other films in this genre include "Cleopatra Jones", "Foxy Brown", "Black Caesar", and "Blacula".
(Image: "Sweet Sweetback's Baadasssss Song" CD/Vinyl Cover art. Melvin Van Peebles. 1971.)
Added to timeline: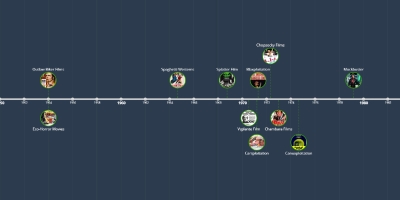 The Many Types of Exploitation Films
An exploitation film is a film that attempts to profit by fo...
Date:
Images: