jan 4, 1961 - CSD has 60 students and 80 teachers, educated in Britain and who taught using the accepted oralist method. This meant children were taught to read lips and undergo speech drills. Students during the 50s and 60s recall 'signing among themselves, despite the threat of punishment from teachers.' (Braithwaite 2018)
Added to timeline: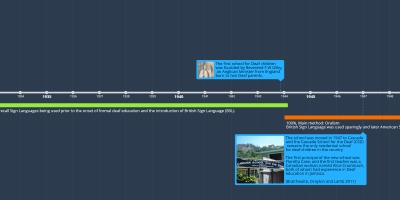 The History of TTSL in Trinidad
A brief history of Trinidad and Tobago Sign Language (TTSL) ...
Date:
Images: