jul 24, 1850 - Bandolier bag
Description:
Beadwork on leather
Lenape (Delaware tribe, Eastern Woodlands)
These people were among the very first to come into contact with the Europeans upon their arrival in the 1600s. Thus, this bag was made using European materials and is not considered pre-Columbian. The beadwork is not native to the Americas, and was instead brought by the Europeans. The Lenape people were native american inhabitants of the land surrounding what is now the Delaware river.
Added to timeline: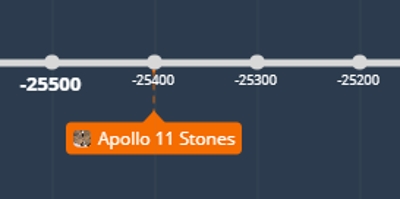 APAH Timeline
Date:
Images: