sep 5, 1774 - First Continental Congress
Description:
In the summer that followed Parliament's attempt to punish Boston, sentiment for the patriot cause increased dramatically. The printing presses at the Committees of Correspondence were churning out volumes.
There was agreement that this new quandary warranted another intercolonial meeting. It was nearly ten years since the Stamp Act Congress had assembled.
It was time once again for intercolonial action. Thus, on September 1774, the First Continental Congress was convened in Philadelphia
Added to timeline: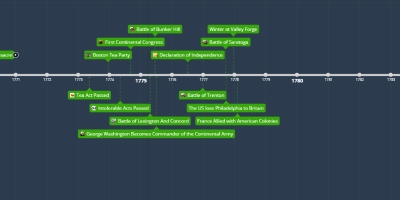 Revolutionary War Timeline
By: Nishanth Chandran and Victor Dobrinski
8th Period
Date:
Images: