3 dic 509 año aC - The Battle of Silva Arsia
Descripción:
The Battle of Silva Arsia was a battle between the republican forces of ancient Rome and Etruscan forces of Tarquinii and Veii led by the deposed Roman king Lucius Tarquinius Superbus. This battle marks the bloody evolution of the Roman Empire.
Añadido al timeline: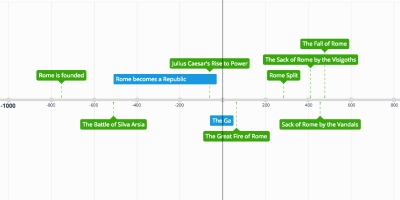 The Rome Timeline By: Austin Ma
Blue is events stretched over a period of time.
fecha: