29 Jun 2017 Jahr - Y gives D the math exam
Beschreibung:
D hasn't been resting well because of the entrance exams.
D: What about A and Y. Did you give them a copy?
Y: Could you imagine A using it if she ever got it?It's better for her if she just doesn't know.
D: ...and what do you want for this.
Y: Nothing, just get some rest. You look like you really need it.
Zugefügt zum Band der Zeit: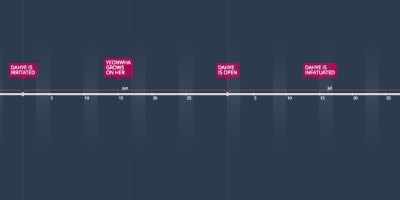 Touched By an Angel Time Line
Datum: