16 Jun 1911 Jahr - IBM
Beschreibung:
Charles Ranlett Flint
In 1911 he formed the Computing-Tabulating-Recording Company through the amalgamation (via stock acquisition) of four companies: The Tabulating Machine Company, International Time Recording Company, Computing Scale Company of America, and the Bundy Manufacturing Company. Amalgamation was unusual at the time, Flint described it as an "allied" consolidation.[9] In 1924, CTR was re-christened as International Business Machines. Flint served on the board of directors of IBM until 1930 when he retired.
https://en.wikipedia.org/wiki/IBM
Zugefügt zum Band der Zeit: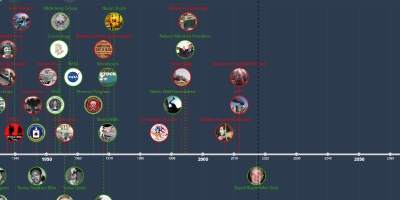 Life Through My Eyes in Time.
Trying to understand life around me in the times of now and ...
Datum:
Abbildungen: