24 Jun 1948 Jahr - Berlin Blockade
Beschreibung:
In response to the western parts of Germany (and Berlin) to form West Germany, the Soviets cut off all road and rail links to the Western part of Berlin. Food and other supplies were then brought to Berlin via an airlift: a constant flow of airplanes going from West Germany to West Berlin supplying the entire city with food. The airlift also showed the extreme circumstances of the war, where a wountries supplied an entire city via airplanes due to a blockade.
The Blockade ended may 12th 1949.
Zugefügt zum Band der Zeit: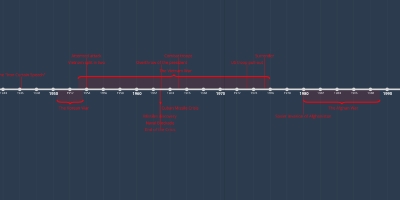 Timeline of the Cold War
A timeline representing some of the major events of the cold...
Datum: