16 Jan 1992 Jahr - Planned Parenthood v. Casey
Beschreibung:
In Planned Parenthood v. Casey, the Supreme Court reaffirms the validity of a woman's right to abortion under Roe v. Wade. The case successfully challenges Pennsylvania's 1989 Abortion Control Act, which sought to reinstate restrictions previously ruled unconstitutional.
Zugefügt zum Band der Zeit: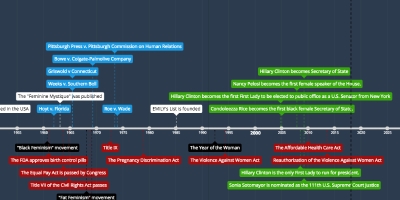 Feminism in the US
This timeline has a range of events that have shaped the fem...
Datum:
Abbildungen: