17 St. 16 Min, 4 Jul 100 Jahr - House of the Vettii
Beschreibung:
2nd century BCE, rebuilt 62-79 CE
Stone and fresco
Pompeii, Italy
Found in Vitruvius, shows key living in the 67's. Owned by brothers Aulus Vettius Restitutus and aulus Vettius Conviva. Rich people decor, doesn't have a tablinum. They were overly extravagant.
Zugefügt zum Band der Zeit: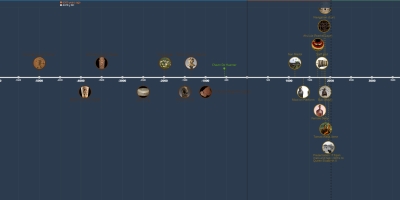 APAH Timeline
Datum:
Abbildungen: