12 St. 34 Min, 30 März 2490 Jahr v. Chr. - King Menkaure and Queen
Beschreibung:
2490-2472 BCE
Greywacke
Egypt
Interestingly Menkaure's pyramid was dynamited and explored; but his temple was left mostly unexplored at the time English explores discovered it's contents in 1910.
During the excavations of the temple, many sculptures were found.
Zugefügt zum Band der Zeit: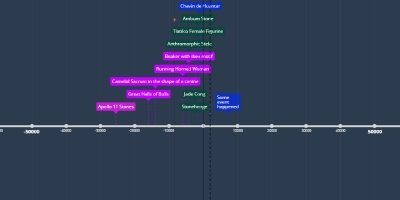 APAH
Datum: