4 St. 54 Min, 10 März 3000 Jahr v. Chr. - Palette of King Narmer
Beschreibung:
3000-2920 BCE
slate
Egypt
This palette is so valuable that it is never allowed to leave the country! It was found buried in the temple for the falcon god Horus. It is considered to be one of the most important artifacts from Egypt.
It's low relief design shows imagery of King Narmer that has been difficult to interpret. The piece itself was commonly used during this time for grinding cosmetics, most likely eyeliner. Some believe that this may have been used during ceremonies.
Zugefügt zum Band der Zeit: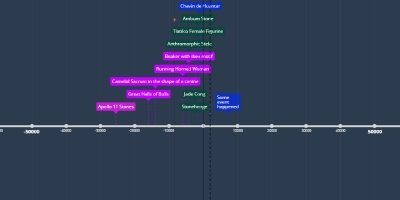 APAH
Datum: