22 März 1765 Jahr - Stamp Act
Beschreibung:
British add taxes to all goods wanted to be sold ONLY in America. Increases tension cuz Colonist are mad that they are paying a direct tax. Causes tension between British and the Colonies.
created the first congress of America: Stamp Act Congress.
people begin boycotting and it negatively impacts the British trade. The act is removed in 1766.
Zugefügt zum Band der Zeit: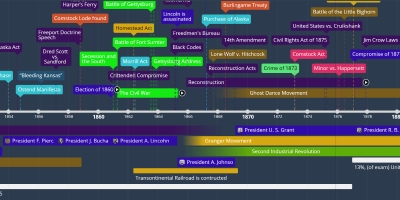 APUSH
Timeline for anyone taking AP US History. Its really importa...
Datum: