7 Okt 1763 Jahr - Pontiac's Rebellion
Beschreibung:
A rebellion by colonist who are upset they aren't allowed to use much land they gained from the Treaty of Pairs (from the end of the French and Indian War). Colonist believe they are entitled to more land. People don't consider the Natives important or a threat
Zugefügt zum Band der Zeit: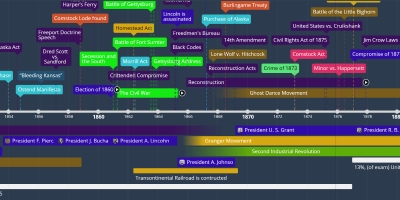 APUSH
Timeline for anyone taking AP US History. Its really importa...
Datum: