1 Jan 152000000 Jahr v. Chr. - Dinosaurs rules the land, mammals are common but small: 152 mya
Beschreibung:
-reptiles had overcome the evolutionary hurdles of support and reproduction that limited the amphibians.
-shrew-like animal, had the differentiated ear and jaw bones of a mammal and dates from the late Triassic
-We can't understand where we came from without considering dinosaurs.
Zugefügt zum Band der Zeit: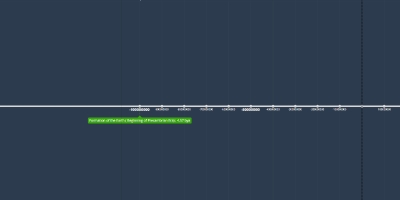 Global Time Scale
Datum: