24 Apr 1953 Jahr - First Canadian Composer to have participate in the Inter-American Music Festival.
Beschreibung:
Archer was commissioned by the committee to compose a trio for violin, cello, and piano.
Zugefügt zum Band der Zeit: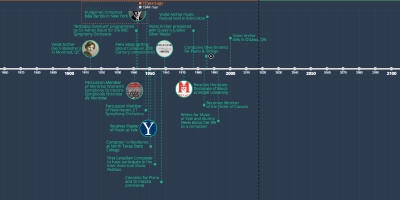 Violet Archer Timeline
A short timeline with pictures, videos (of music), links to ...
Datum:
Geo: