1 Jan 1975 Jahr - Bulger becomes an FBI informant.
Beschreibung:
He agrees to tell the FBI about the Italian Mafia in exchange for protection. The FBI would "turn a blind eye" to his crimes.
Zugefügt zum Band der Zeit: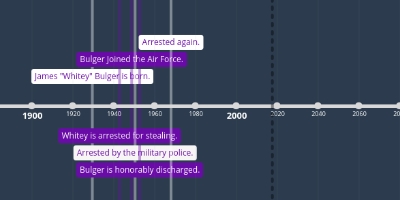 Whitey Bulger (LPS)
Bulger timeline for Legal and Protective Services (Class of ...
Datum: