1 Jan 1877 Jahr - The gramophone
Beschreibung:
was the name and trademark of an improved version of the phonograph. It was invented at the Volta Laboratory established by Alexander Graham Bell. It took 5 years of research under the directorship of Charles Sumner Tainter and Chichester Bell at the Volta Laboratory to develop and distinguish their machine from Thomas Edison's phonograph. The research contained the instead of using vertical cut trying to use zig-zag patterns instead. March 28, 1887 to produce and sell the machines for the budding phonograph marketplace.
Zugefügt zum Band der Zeit: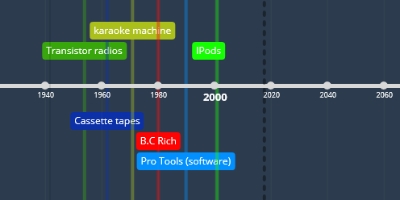 Technology in music through time.
how Technology had developed overtime.
Datum:
Abbildungen: