10 März 1940 Jahr - The Atanasoff-Berry Computer (ABC)
Beschreibung:
After Professor john Vincent atanasoff demonstrated a proof-of-concept prototype in 1939 of the ABC, he received funds to build a full-scale machine at Iowa state college which is now a university. The machine was built by Atanasoff and graduate student Clifford Berry between 1939-1942. it was the first electronic computer and its purpose was to solve linear algebra.
Atanasoff was declared the originator of several basic computer ideas, but the computer concept was declared non-patentable meaning it can not be used or sold exclusively for him and so is freely open to all.
Zugefügt zum Band der Zeit: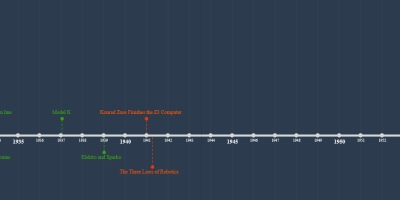 History of Computing
1930's - 2000's
Datum: