18 Jun 1815 Jahr - Battle of Waterloo
Beschreibung:
People/groups involved: France/Napoleon, Britain, Russia, Netherlands, Brunswick and Nasseau, Prussia, Hanover
Description: A decisive battle between France and the seventh coalition (the rest of the countries involved), fought at Waterloo. Napoleon only lost because many countries formed the seventh coalition upon hearing of his return. As a result, France was fighting against several strong armies joined together.
Why it matters: It is regarded as the end of the Napoleonic wars. Additionally, it marked the end of Napoleon's power in Europe, as Napoleon was consquently exiled to a remote island that he died on six years later.
Zugefügt zum Band der Zeit: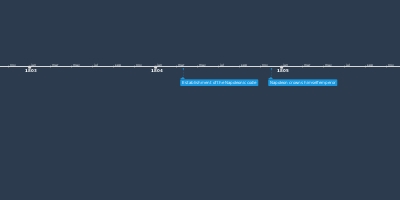 Napoleon timeline
Datum: