9 Nov 1799 Jahr - Napoleon's coup d'etat of the French government
Beschreibung:
People/groups involved: France's people, the French government, Napoleon
Description: When Napoleon returned from his travels in Egypt, the French Directory had already lost most of its power. Napoleon's bloodless coup dissolved the Directory and established the French Consulate (with Napoleon as first consul).
Why it matters: Many historians consider this event the end of the French Revolution. It is also when Napoleon first began his journey for power.
Zugefügt zum Band der Zeit: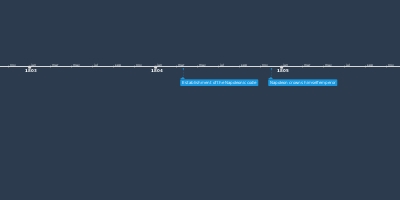 Napoleon timeline
Datum: