9 Sept 1999 Jahr - Dreamcast
Beschreibung:
The Dreamcast is Sega final home console after 18 years of being a major player in the console market. The Dreamcast released close to the release of the PS2 which may be a reason for the consoles low sales. To reduce cost, from the last failed console Sega released, Sega used "off-the-shelf" components (third party). Sega made several price cuts to the console but it was still not able to meet Sega's expectations. The system was discontinued just under 2 years after it was launched and Sega became a third-party publisher after withdrawing from the console business. The console had some exclusive games such as Sonic Adventure, Jet Set Radio and Sonic Adventure 2.
Zugefügt zum Band der Zeit: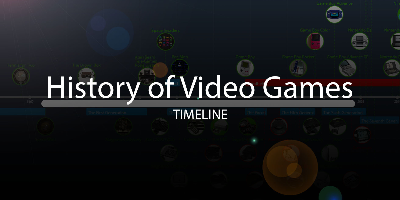 History of Video Games
I have been approached by the gaming magazine EDGE to design...
Datum:
Abbildungen: