22 Mai 1980 Jahr - Pac-Man
Beschreibung:
Pac-Man was created by Namco and quickly become a sensation around the world to the point that a song was released called Pac-Man Fever in 1981 and played by Buckner & Garcia.
In Pac-Man the player controls Pac-Man and guides him through a maze like area but from a birds eye view so the player knows where they are going. The main aim of the game all the pellets and avoid the ghost. Once all the pellets are collected the level will reload and the player will keep going to get the most points. There are 4 ghost being Pinky, Blinky, Inky and Clyde all have different behaviours in movement and how they pursue the player.
Zugefügt zum Band der Zeit: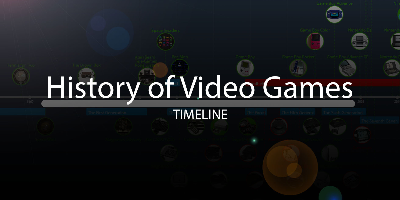 History of Video Games
I have been approached by the gaming magazine EDGE to design...
Datum:
Abbildungen: