13 März 1700 Jahr - Character Education in the 1700s
Beschreibung:
In the 1700s, teachers taught knowledge and virtue with the parents' support. During this time also Character Education shifts from a religious focus to a secular,pluralistic, and universal focus.
Zugefügt zum Band der Zeit: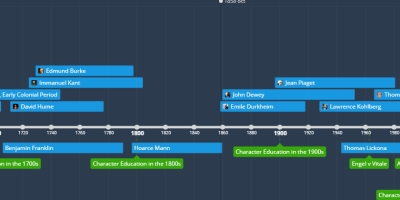 Historical Timeline of Character Education in America
References
Nucci, L., Narvaez, D., Krettenauer, T. (2014) Ha...
Datum: