20 Nov 2184 Jahr - Humanity Unites
Beschreibung:
A Clone army making up its military force, and sovereign nations hoping to maintain autonomy, resulted in all nations signing the Unification Treaties of 2175.
This event was allowed to happen after the UN amasses a clone army ranking one million combat troops.
The nations of the world had also been in a state of demilitarization. And Politicians, hoping to be on the right side of history to solidify their legacies, signed a Unification Treaty on their home soil with UN officials.
Zugefügt zum Band der Zeit: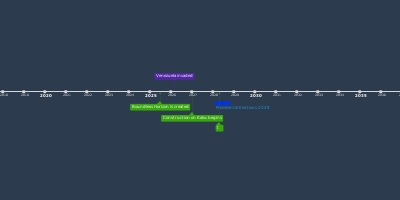 Strife: The timeline
The timeline of my sci-fi universe.
Datum: