30 Apr 2036 Jahr - New ways to Space
Beschreibung:
The completion of the magnetic railgun is followed by an immediate test that is a success. Boundless Horizon now launches all of its satellites via the railgun.
BH invests a billion into the development of graphene. With enough confidence, BH teams up with the Japanese giant, Nagasaki Industries to build the would first space elevator in Tokyo Bay.
Not even halfway done with the Tokyo Bay, BH signed contracts with other construction countries to begin construction of space elevators in Moscow, Cario, Mumbai, Jakarta, and Sao Paulo.
Now more then ever it is possible for people of the lower classes to go into space. A domino effect of unprecedented progress forms. The construction of space factories increases, the establishment of orbital settlements and humanity is finally beginning to concentrate more energy into the development of aerospace infersturtue.
Monsieur Rigolette sets his sights on settlings further out, like Titan, Europa, and IO
Zugefügt zum Band der Zeit: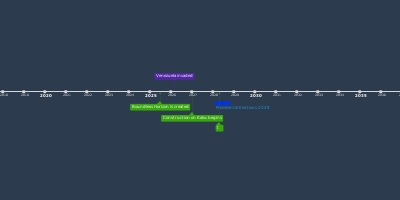 Strife: The timeline
The timeline of my sci-fi universe.
Datum: