17 Okt 2032 Jahr - Guns for SCIENCE
Beschreibung:
Teaming up with several industrial giants, Boundless Horizon aids in the construction of a magnetic railgun that will lunch vehicles into space more efficiently than conventional rockets.
The location is decided on the Peninsula de la Guajira. A good location. Minimal human activity. Right next to the equator. Access to the sea for easy transportation. Minimal impact on the local ecosystem.
The tube is projected to be 80 km long and complete in 2-3 years
Zugefügt zum Band der Zeit: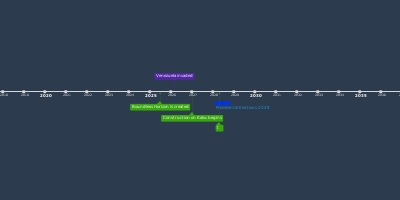 Strife: The timeline
The timeline of my sci-fi universe.
Datum: