7 Dez 2027 Jahr - Kaku returns
Beschreibung:
The kaku returns after almost a year in space. The minerals within are extracted and enriched. Materials such as platinum, gold, and beryllium are recovered. The selling of these materials turns Boundless Horizon into a multi-billion dollar company and its CEO Monsieur Rigolette, from penniless to billionaire.
Zugefügt zum Band der Zeit: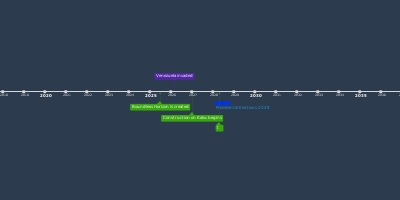 Strife: The timeline
The timeline of my sci-fi universe.
Datum: