15 St. 8 Min, 1 Sept 2017 Jahr - Pain Points
Beschreibung:
1. Mom or dad breaking a hip/injury in the home, and they are now in a nursing home or rehab center for a week or so. Now the family (son or daughter usually), is scrambling to find proper care to come in the home for their parent.
2. Time frame generally is at the end of their decision cycle when they are ready to make that decision and have care within 1-3 days to start (these are the best clients to obtain). Then there are the others that are shopping around but may not be ready for weeks or even months..
3. Price, we charge $23hr for hourly shifts 4hr minimum to 12hr (overtime incurs after 9). However, if around the clock care is needed, we do a discounted daily rate starting at only $395/day for the care. And the caregiver lives at the home for a period of 3 days/4 days and 2 switch off throughout the week. These are the BEST cases to get because they are easier to manage, and a little higher profit, AND the family member is much safer with around the clock care.
Zugefügt zum Band der Zeit: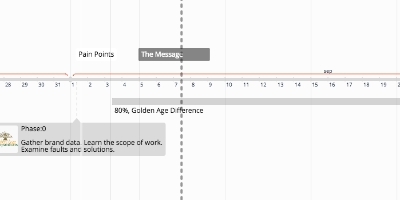 GoldenAge
Datum: