31 Jul 1860 Jahr - The move to Bournemouth
Beschreibung:
Mary's son Percy Shelley and his wife Lady Jane had established themselves in Boscombe. They had wished for Mary to move down with them at some point. Unfortunately, Mary became too ill and died in London. Mary Shelley never actually came to Bournemouth whilst she was alive
She is now buried in the graveyard of St. Peter's Church in Bournemouth. Her parents' bodies were moved from St. Pancras and reburied with her. Percy Shelley's remains were also buried with Mary.
Zugefügt zum Band der Zeit: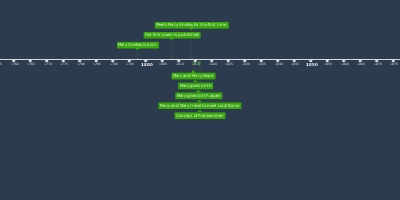 Mary Shelley
Datum: