13 Apr 1919 Jahr - Jallianwalabagh
Beschreibung:
This massacre took place in on "Baisakhi." The major players were Brigadier General Reginald Dyre, who commanded British Indian Army soldiers ordered to his soldier's to shoot all the people who gathered on that ground (Jallianwala Bagh). More than 1500 people lost their lives in this massacre. After this massacre Dyer asked to report "hunter commission," but that council did not take any disciplinary action against Dyer. But later due to some reasons he found guilty and relieved from his command.
Zugefügt zum Band der Zeit: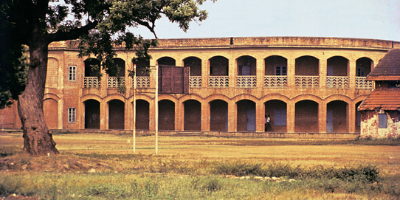 History of Education in India during Colonial Times- 1700-1947
Editors: Shivakumar Jolad, Susanna G and Pranjali Kulkarni ...
Datum:
Abbildungen:
Geo: