8 Aug 1945 Jahr - Bombing of Hiroshima
Beschreibung:
An American B-29 bpmber dropped the world's first deployed atomic bomb over the Japanese city of Hiroshima. The explosion wiped out 90 percent of the city and killed 80,000 people, not including the ones who died later from radiation exposure.
Zugefügt zum Band der Zeit: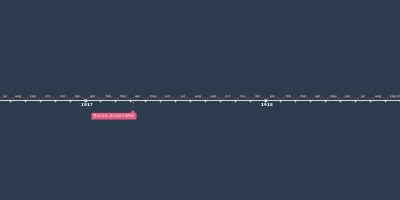 WWII Timeline
Hi Mrs. Wilkerson!! You can click each event to see the desc...
Datum:
Abbildungen: