3 Jan 1510 Jahr - Albuquerque acquired Goa from Sultan of Bijapur
Beschreibung:
1) The principal port of Sultan of Bijapur became the first bit of Indian territory to be under European since the time of Alexander the Great.
2) Portuguese men took Indian wives.
3) In Goa and northern provinces they became landlords.
4) Built roads, irrigation systems
5) Introduced new crops - tobacco and cashew nut, better plantation varieties of coconut.
6) An interesting feature of his rule was abolishion of sati.
Zugefügt zum Band der Zeit: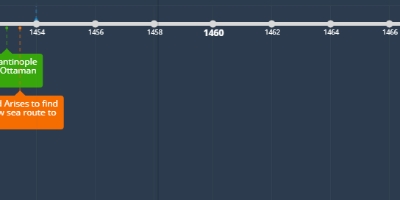 Modern History of India
Datum: