6 Jun 26000000 Jahr v. Chr. - Homo Habilis
Beschreibung:
Fact 1: Brain is getting bigger
Fact 2: Made the first SIMPLE tools
Fact 3: Eats meat
Fact 4: Name means "Handy Man"
Claim: They made simple rock tools.
Migration Path: Didn't leave Africa. Some managed to migrate to Europe.
Source 1: http://www.bradshawfoundation.com/origins/homo_habilis.php
Source 2: http://humanorigins.si.edu/evidence/human-fossils/species/homo-habilis
Zugefügt zum Band der Zeit: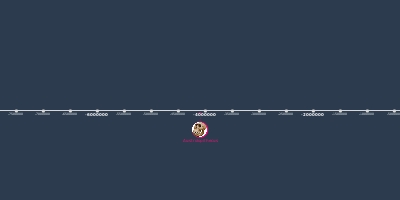 Becoming Human timeline
Datum:
Abbildungen: