23 St. 31 Min, 1 Jan 1000 Jahr - movible type print
Beschreibung:
Woodblock printing was already a widely used technique in the Tang Dynasty. However, this kind of printing tech was expensive
and time-consuming. A man
named Bi Sheng (990–1051) invented movable type printing, making it quicker and easier. He first carved individual characters on pieces of clay and then harden them with fire. These movable type pieces were later glued to an iron plate to print a page and then broken up and redistributed for another page.
Zugefügt zum Band der Zeit: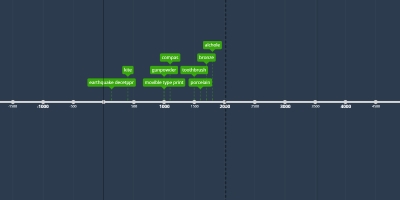 9 Chinese inventions
Datum: