27 Aug 41000000 Jahr v. Chr. - Austrolopithecus
Beschreibung:
Fact 1: They walked upright
Fact 2: Bipedal
Fact 3: Used stick tools, didn't MAKE tools
Fact 4: Name means "Southern ape"
Claim: Since austrolopithecus has a smaller skull than us, they have a smaller brain.
Migration Path: Austrolopithecus didn't migrate they stayed in Northern and Southern Africa.
Source 1:
http://www.columbia.edu/itc/anthropology/v1007/2002projects/web/australopithecus/austro.html
Source 2:
http://humanorigins.si.edu/evidence/human-fossils/species/australopithecus-afarensis
Zugefügt zum Band der Zeit: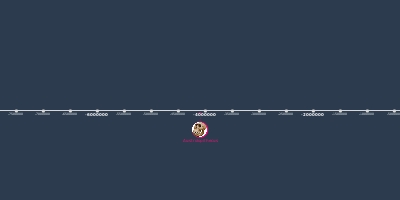 Becoming Human timeline
Datum:
Abbildungen: