15 März 2019 Jahr - Student withdraw from GMHS
Beschreibung:
If students are returning to their Home School, they will complete a withdrawal from. Their file will be returned to their home school, including a current schedule, grades and comments from teacher. We will again provide the PowerSchool code for the Global Program, and ask that students remain co-enrolled in this course for the remainder of the year.
It is our hope the transition will be made easier through the use of MyBluePrint.
Zugefügt zum Band der Zeit: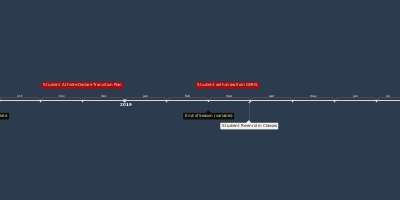 Hockey Program Timeline (GMHS)
**Draft**
Datum: