28 Aug 2014 Jahr - Stakeholder for laws that should be public going private
Beschreibung:
Legislation introduced by John Thune and Gary Peters that autonomous vehicles on public roads can test and refine their technologies. The bill cleared the Senate Commerce Committee in a unanimous voice vote this week. This bill claims that these laws would give cities and states almost no power to regulate the testing of autonomous vehicles.
Zugefügt zum Band der Zeit: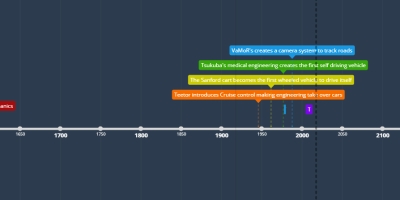 Self-driving cars' evolution timeline
This timeline goes through the major events that led to prod...
Datum: