10 Feb 1953 Jahr - Fijan Mats and Tapa Cloths
Beschreibung:
Fiji was once an English colony
Visited by queen Elizabeth ll and her husband prince Phillip.
Several of women with skirts made of barkcloth (referred to as "masi" in Fiji) painted with geometric patterns.
Made with inner bark of mulberry trees, soaking it, beating it into strips of cloth then glued together.
Presented as gifts in important ceremonies such as weddings and funerals, or in significant events, in this case a visit by the queen.
Fijian mats also made for a ritual exchange and tribute.
Made by women, begun by stripping, boiling, drying, blackening, and then softening leaves from the Pandanus plant. Dried leaves are then woven into tight, often diagonal patterns to make frayed or fringed edges.
The more simple the design, the more meaningful it's function is.
Zugefügt zum Band der Zeit: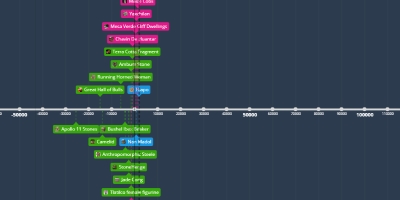 APAH Timeline
Datum:
Abbildungen: