29 Okt 1973 Jahr - OPEC Oil Embargo
Beschreibung:
(The OPEC was a organization comprising Middle Eastern states and Venezuela who aimed to control access to prices of oil. )
OPEC cut off oil to the U.S. because they were angry the nation was supporting Israel.
Led America to invest more in conserving energy and look for domestic energy sources.
Zugefügt zum Band der Zeit: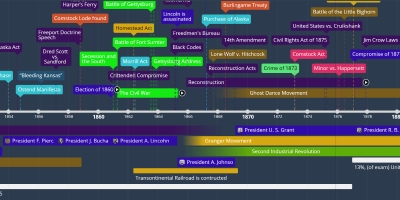 APUSH
Timeline for anyone taking AP US History. Its really importa...
Datum: