2 St. 16 Min, 24 März 1765 Jahr - Quartering Act
Beschreibung:
The Quartering Act was officially passed on March 24th, 1765. It made it mandatory for colonists to give British soldiers shelter and food. They did this to reduce money spent on the army. This angered colonists because they did not like that it was mandatory, and was just another form of taxation without their consent.
Zugefügt zum Band der Zeit: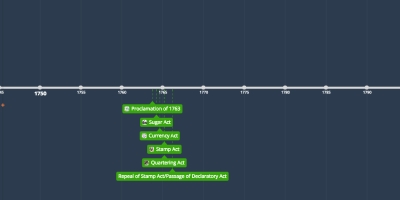 Revolution Timeline
A peek into American History!
Datum:
Abbildungen: